Spark Challenged campaign was designed in an effort for social good.
It's all about wanting to see people pick a career that's right for them. 
Something fulfilling that shows people who they really are.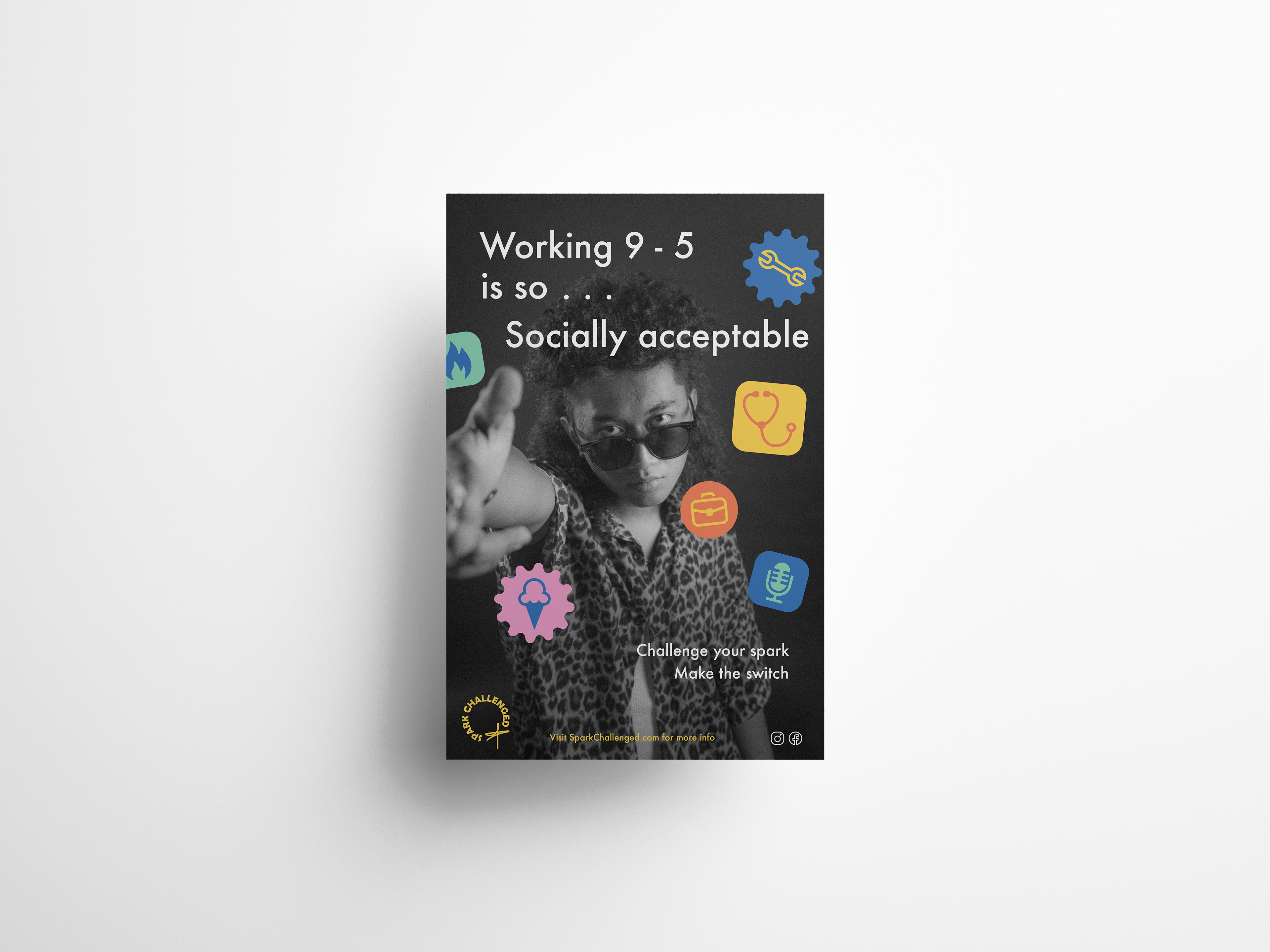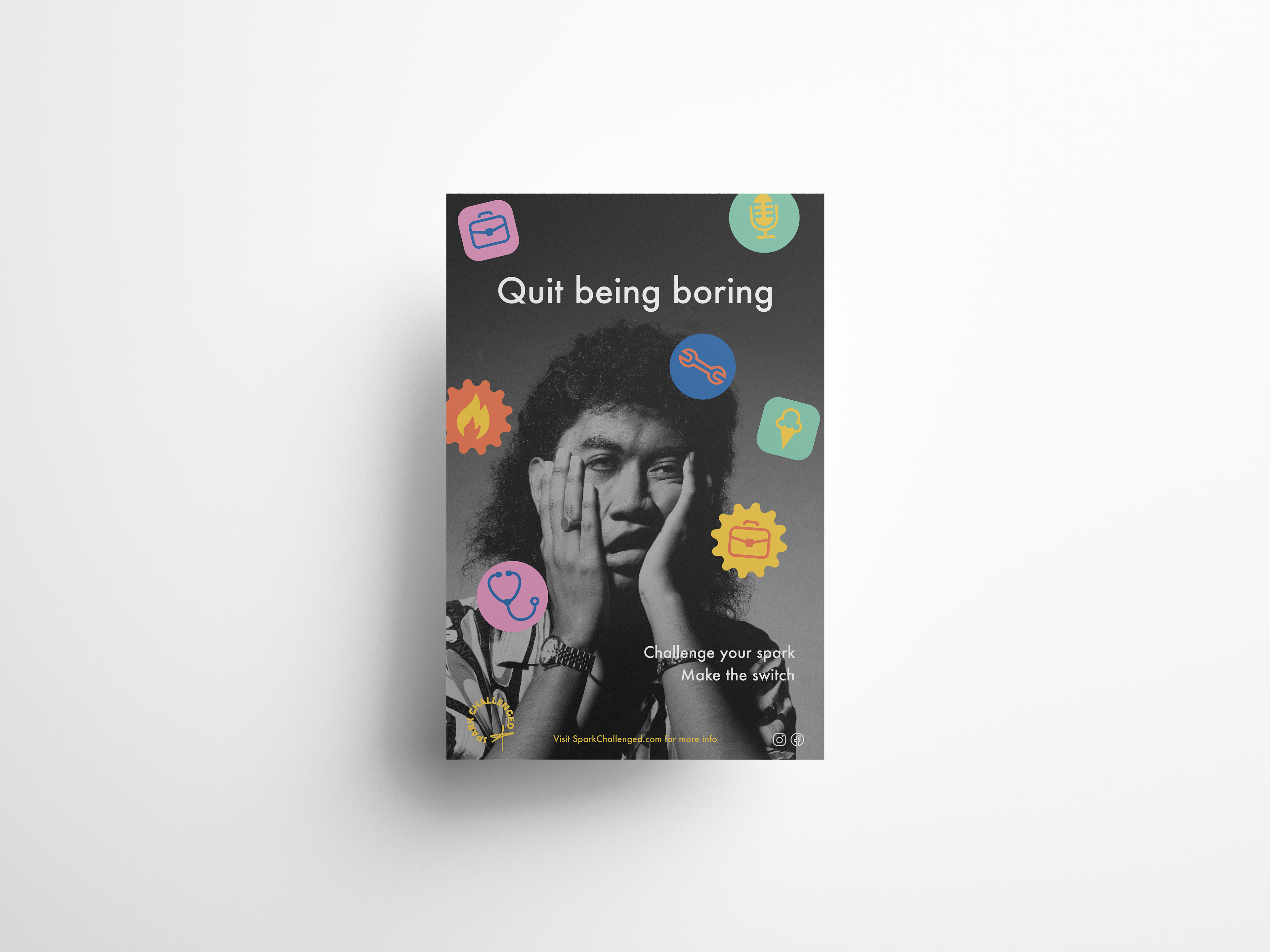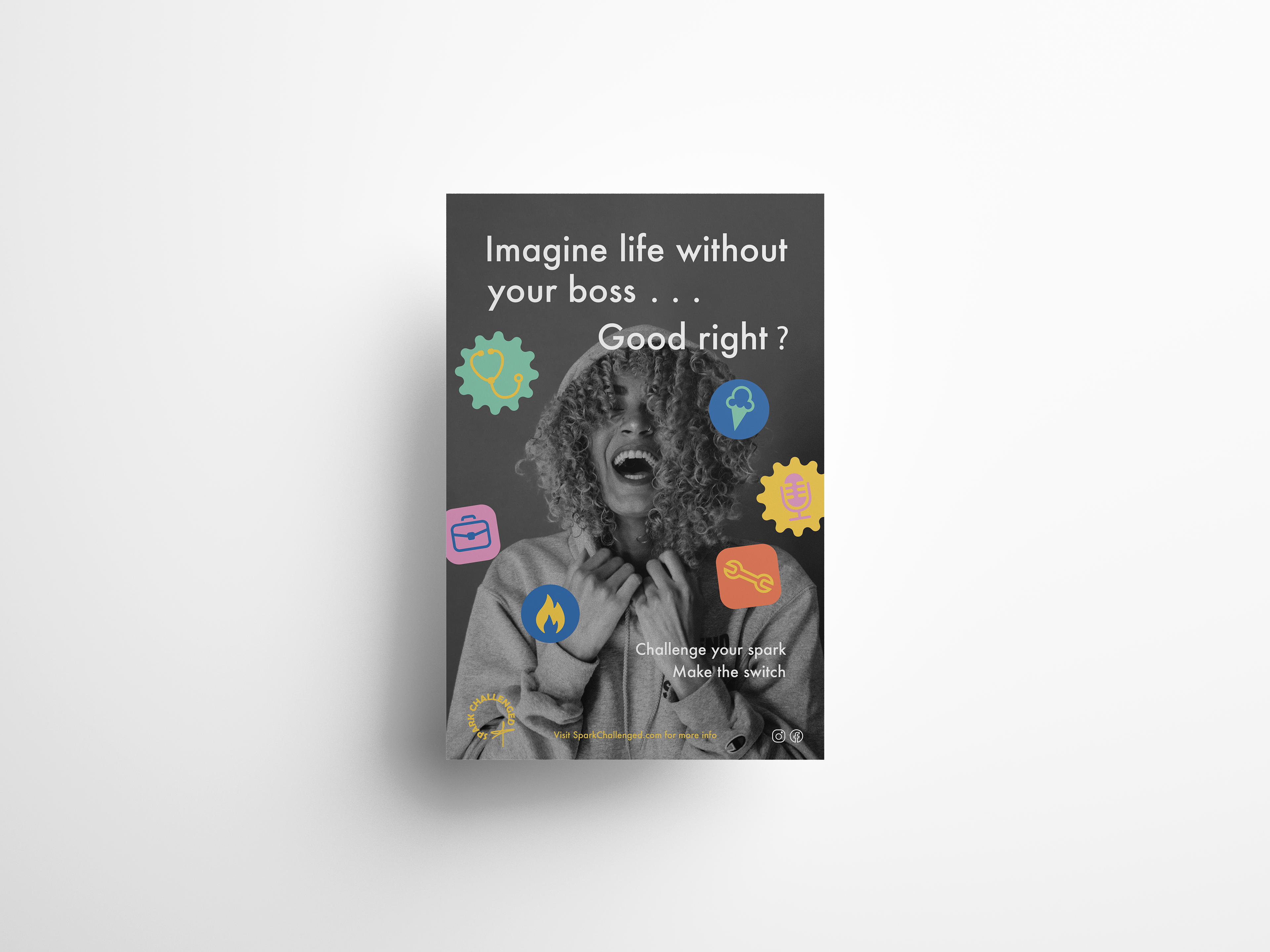 It targets an audience of adults aged 25–35-year-olds who are needing a push in the right direction. Supplying them with motivation through reality checks. The campaign also gives them an opportunity to learn new skills, tips and tricks to get them moving into the perfect role.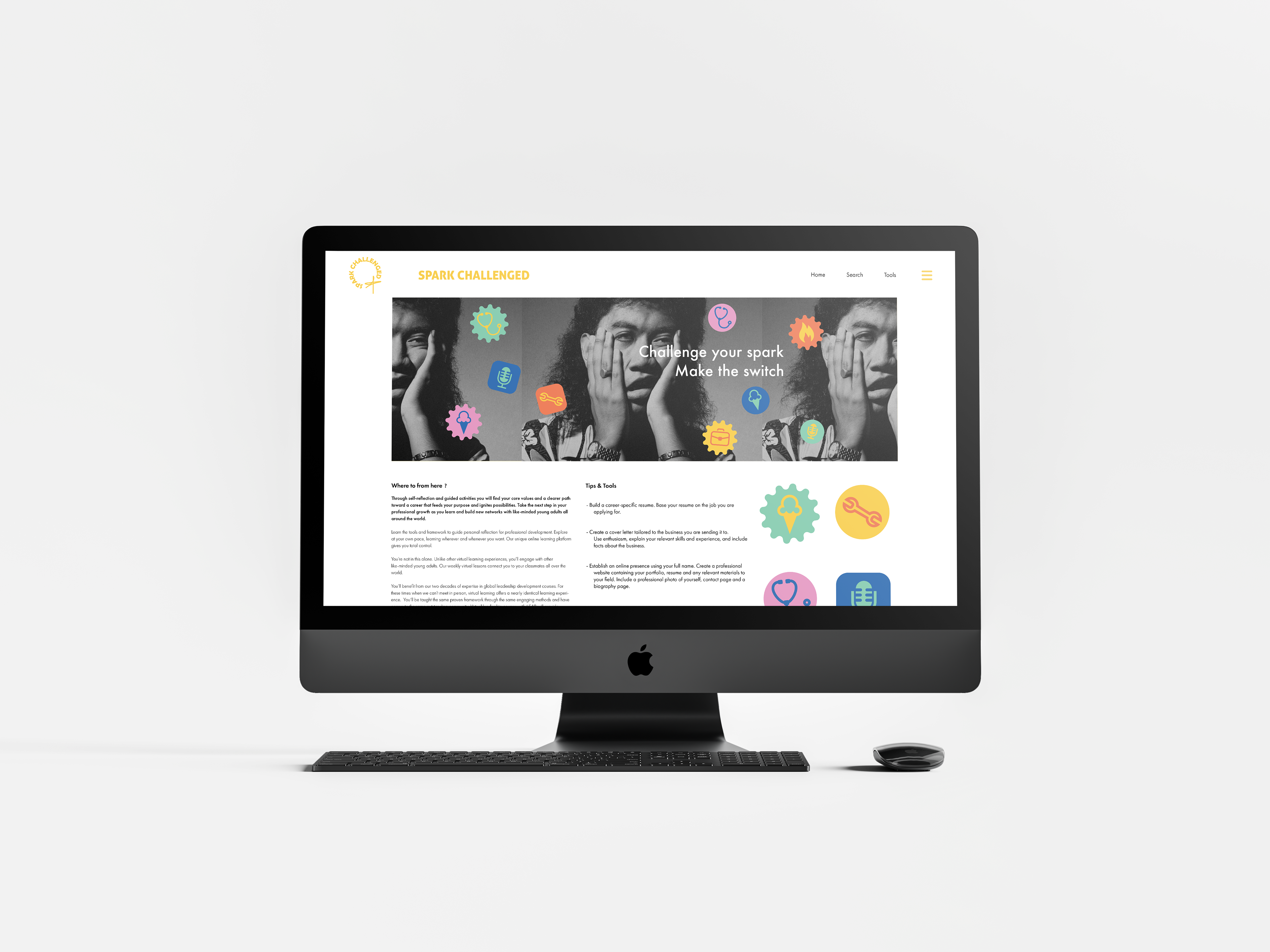 The Spark Challenged campaign isn't just about making people think, it's about putting thought into action